10 Reasons to Enter the Awards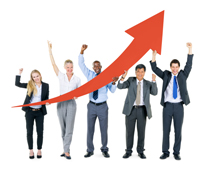 1. Entering the Stevie® Awards for Sales & Customer Service is a cost-effective way to thank and honor your valued employees and to build or burnish your brand.
2. The entry process itself is valuable.  You'll research and write succinct, compelling stories of achievement within your organization that you can use in other ways.
3. Small companies have just as much chance to win a Stevie as big companies do.  Every year, household-name companies such as Adobe, Delta Air Lines and DHL are joined in the winners' circle by small and medium-size organizations that are still building their brands.
4. There are scores of categories so that you and your organization can pursue recognition for your achievements, whatever they may be.
5. If you're a consultancy or solution provider, your work will be reviewed and honored by potential clients, not just your competitors.
6. Many of the world's top business leaders will review your nominations during the judging process, and you'll have access to all of their comments about your entries and your business - an invaluable resource.
7. If you win a Gold Stevie Award you'll get to make a 30-second acceptance speech…before an audience of hundreds of entrepreneurs and executives from around the world…during a live web broadcast.
8. The Stevie Award is one of the world's most impressive trophies - it will wow clients, partners, colleagues and staff.
9. We'll promote your win across our web site and media.  We get more than 70,000 visitors to our site everything month, have more than 24,000 weekly email newsletter subscribers, and many thousands of Facebook, LinkedIn, and Twitter followers.
10. As an honoree you'll get a range of free tools that you can use to promote your award.